Top 5 Reasons Teens Relapse

By
Stonewater Recovery
·
2 minute read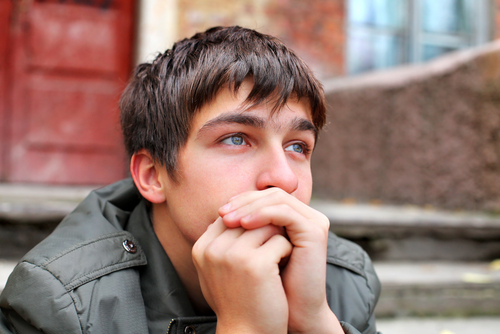 One of the worst scenarios that happens in recovery is watching someone relapse. Although many people do relapse because of their overpowering obsession they have with drugs and alcohol, relapse is
never
easy for anyone.
Relapse prevention is an important aspect of recovery that can really help to combat triggers and cravings that usually come about after cessation of drugs and alcohol. Teens who relapse typically experience a few of the same instances that lead them straight back to drugs and alcohol. As a parent, you can learn about relapse preventions for your teen by looking at the top five reasons that teens relapse.
Anxiety
Teens are ever evolving physically, emotionally, mentally, and hormonally. With the constant changes that take place in the body during adolescence, many teens become anxiety ridden. Add the social and academic pressures into their daily life and many teens would rather be high and drunk than learn how to deal.
Peer pressure
The teen years are usually an experimental time with many things including drugs and alcohol. Your house may be free of drugs or alcohol, but their friends may have better access to them in their parent's medicine and liquor cabinet or have a sibling that can provide them. In a tale as old as time, friends pressure friends plain and simple.
Overconfidence
Since teenagers are already know-it-alls, once they have had a period of time from being abstinent with drugs and alcohol, the confidence they may develop can be over the top. With the mentality of I've got this or I am not an addict they can talk themselves right out of their recovery.
Self-esteem
One of the most prominent reasons for drug and alcohol addiction is low self-esteem. To keep the committee in their head from telling them how awful they are, they will drink and use to numb out the feelings. Once they become sober, those thoughts do not just go away. In fact, they may become much greater leading a teen to quiet their mind with substance abuse.
Isolation
Teens who have been classified as addicted may feel left out of the normal social activities that they have been used to. In return, their M.O. may be to confine themselves from their friends and loved ones who they feel irrelevant with now that they are sober.
Relapse is said to be a part of recovery, but it certainly does not have to for your teen. Be supportive of their recovery while you keep an eye out for relapse behaviors that could be detrimental to their sobriety.
Stonewater Adolescent Recovery Center leads the way with progressive, evidence-based programming to most effectively treat each individual adolescent while focusing on the uniqueness of each client. Healing the mind, the body, and the spirit as one in the same can make the biggest difference in staying sober.
Call us today to start living in recovery:
662-598-4214