Triggers That Could Occur with Your Teen on Thanksgiving

By
Stonewater Recovery
·
2 minute read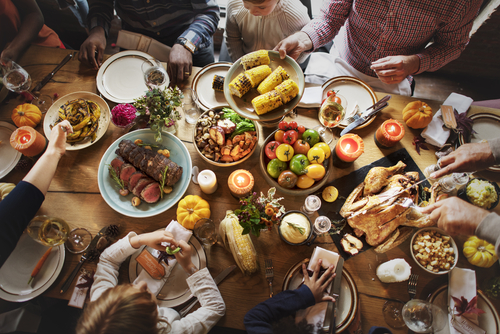 Each year on the third Thursday of November, Thanksgiving is celebrated for the delicious menu and the thankfulness that the day stands for. For a teen who has gotten sober, this day could be a difficult time to stay on track with their recovery. You could be instrumental in assisting them in their recovery by recognizing the triggers that could occur with the on Thanksgiving Day.
Family
Although this a festive day for everyone to join together for food and fellowship, there are families who bicker and fight when they get together. This type of environment is not conducive to someone who trying to practice recovery principles in their everyday life. The family should be on their best behavior for the interest of the teen's sobriety as well as for the celebration of thankfulness.
Time
Having too much time on their hands during the four-day weekend that is observed around the country could prove to be a disastrous day for a teen who may be bored or restless. Keep your teen distracted by driving them to marathon meetings or taking them to a movie so they can focus on other activities besides drinking and using.
Alcohol
Many families offer beer and wine as part of their Thanksgiving festivities which could cause cravings for alcohol or drugs in your teen. If the dinner is at your house, you may just want to nix alcohol altogether this year. If dinner is at another family's member house, you may want to make the family decision to stay home and cook your own meal depending on what your teen has going on. Ask their sponsor or therapist what will be best for your teen being around alcohol. They may just be solid enough in their recovery to be around alcohol by using their recovery tools and your support.
Isolation
A teen who has lived through substance abuse may be more likely to isolate in fear that someone may think badly about their choices. Being around others could be embarrassing to them, so encourage them to be around the family watching football or playing cards. The point is to include them now to make it the norm going forward.
Thanksgiving can be a tricky time of the year for your teen. Seeing others so happy can make them feel like they do not deserve it for all they put you through. Tell them how thankful you are for their sobriety and for how much things have changed for the better. Both of you can celebrate Thanksgiving with how it was meant to be - with grateful hearts.
Stonewater Adolescent Recovery Center offers nationally accredited academic curriculum to give our clients a chance at gaining an education while building a foundation with their sobriety. Our Academic Advisor can meet with you to create an academic plan for your teenage son and ensure balance will be captured with their therapeutic load.
Call us today to start living your recovery: 662-598-4214