Van Warped Tour promotes FEND for Opiate Awareness

By
Stonewater Recovery
·
2 minute read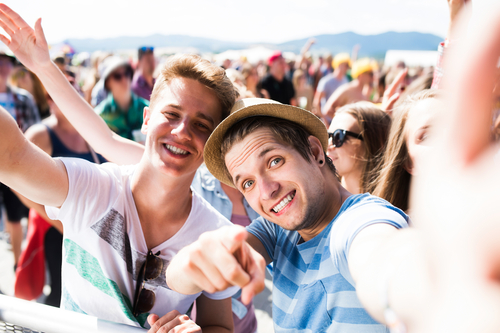 FEND (Full Energy No Drugs) is a movement that is fighting against the opioid epidemic by combining innovative technology, music, and streetwear all wrapped into one. The point is to empower those who wish to have pertinent knowledge concerning the war on opioids. One of the ways they are promoting their message of solution is through their app which motivates participation from gamification, machine learning, and sponsorship.
The Vans Warped Tour has been instrumental in generating buzz through the participating bands and artists. By downloading the FEND app, young people who might otherwise think an anti-drug app to be lame can win swag that they actually find beneficial. Prizes include Vans Warped Tour tickets, shoes, shirts, and other clothing items from Vans, a trip to the Rock and Roll Hall of Fame, and the ability to be present for acoustic sessions from bands performing at the Vans Warped Tour which is swag that teenagers would be interested in receiving.
With a booth set up at the Vans Warped Tour, the support of FEND from the artists on stage who also wear FEND merchandise themselves and send out messages out to users on the app. The engagement rate has been at an 80 percent through being downloaded over 20,000 times. The success of the app is that 79 percent of adolescents provided information that they would be very likely to pass the information they have received on the app to their loved ones and friends if they were using.
By using the app, the focus is on opioid education by personalizing the app to each individual by means of technology. The users are given a survey in which the app generates what their understanding of the opioid crisis is. Videos, motion graphics, infographics, and tests are presented to the user giving them an opportunity to learn more about prevention of opioid abuse. From the information that the app provides, users are able to learn how to talk about opioids to others, how to talk about their addiction to the appropriate person, and the signs that could lead to an overdose.
Thanks to the Vans Warped Tour and the interaction that has taken place because of FEND, the word continues to get out that people are overdosing unnecessarily from opioids. Giving young people the awareness and information they need to live in the solution and pass that solution onto others is an astounding platform to bring light to a very dark situation.
Stonewater Adolescent Recovery Center leads the way with progressive, evidence-based programming to most effectively treat each individual adolescent while focusing on the uniqueness of each client. Healing the mind, the body, and the spirit as one in the same can make the biggest difference in staying sober.
Call us today to start living in recovery:
662-598-4214