Vaping is Not the Solution to Smoking Teens Want it to Be

By
Stonewater Recovery
·
1 minute read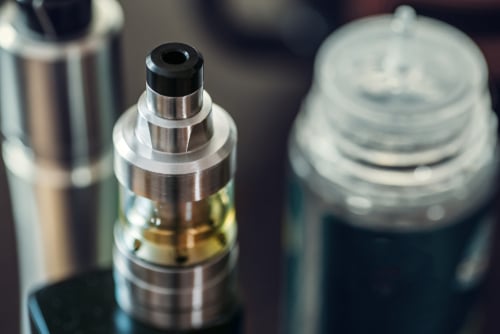 Over a few short years, electronic cigarettes turned from an alternative to smoking cessation into a trendy frenzy. The small cigarette imitations turned into an entire culture of custom built vaping machines that look like anything from a pen to a small box. Vaping has become a trend, a culture, a lifestyle, and a major industry, but not without trepidation from health professionals. Vaping has made claims that it is a healthy alternative to smoking, but vaping use treatment program for adolescents is the solution. Scientists have actively sought to prove that claim as false. Most recently, a science panel stated that vaping is addictive, especially for teens, and may lead to smoking cigarettes anyway.
Why Parents Should Care
It is not uncommon for individuals who abuse drugs and alcohol to also smoke cigarettes or, in today's world, vape. For teens and adolescents, smoking might be an initial craving for them as they withdraw from drugs and alcohol while in treatment. The nicotine in both vaping and cigarettes is
addictive
. Recovery is about maintaining abstinence from addiction in all of its forms. Learning to live a life without dependence on any addictive chemicals is essential for full recovery.
What the Study Said
The National Academies of Sciences, Engineering and Medicine reviewed volumes of data and analysis in order to release a report on vaping and teenagers.
The New York Times
reports that the panel did find that vaping is safer than smoking traditional cigarettes and that they might be beneficial in some ways. However, according to the article, The panel found evidence among studies it reviewed that vaping may prompt teenagers or young adults to try regular cigarettes, putting them at higher risk for addiction… The authors did emphasize that there is no conclusive evidence available to say that there is a link between vaping and long term smoking.
What the report did not state, the article points out, is that ...e-cigarettes are safe, and that there are no long-term scientific studies of the devices' addictive potential or their effects on the heart, lungs or on reproduction.
Choosing Treatment
If your adolescent or teenage son is struggling with an addiction to drugs or alcohol and smoking has become part of their daily culture, there is a need for help. Stonewater Adolescent Recovery Center is a residential treatment program in Mississippi offering long term residential treatment programs to adolescent and teenage males. Our programs provide guidance for academic progress while providing a foundation building, life cleansing clinical program for recovery. For information, call us today: 662-598-4214