What is Causing Adolescents' Early Death?

By
Stonewater Recovery
·
1 minute read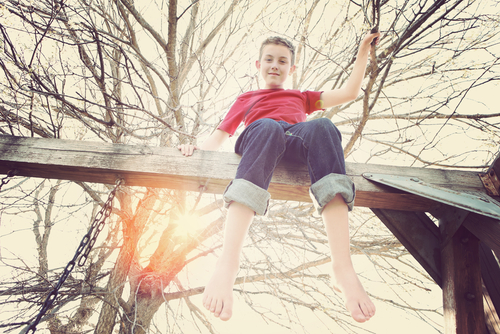 The World Health Organization, WHO, recently released a report outlining the leading causes of death to adolescent's worldwide. On average, more than one million adolescents die every single year. Adolescence, according to this study by WHO, is quantified between the ages of 10-19 years old. 3,000 deaths per day of young people between those innocent ages lose their life each day to a variety of causes. For 2015, the most recent year of data analyzed by the report, the leading cause of death was road injury, taking more than 115,000 lives. Other global causes of death among adolescents included lower respiratory functions, self-harm, diarrheal disease, and drowning.
Adverse Childhood Experiences
An interesting point noted by the study is the impact of ACE, adverse childhood experiences, and the relationship to early death. Conflict in war, government, humanitarian crises, home environments, and other adverse experiences takes a significant toll on a young person's psyche. A tremendous amount of research has been dedicated to examining the psychological and physical effects of adverse, conflict-oriented experiences on children. Many children develop trauma or fully diagnosable PTSD, which can lead to the development of toxic stress. Stress of any extreme kind in adolescence can cause physical and mental illness, which could lead to a number of issues. Road injury, for example, is not qualified in its categorization. Very likely, many adolescent road injury incidents are linked to substance abuse.
Taking on adult responsibilities at a young age puts a tremendous amount of pressure on the still-developing mind of an adolescent. Coping with the weight of the adult world is not something that adolescents are prepared to do. Often, it is not something that even adults feel completely prepared to do. Recognizing the struggles of adolescents is critical for intervention, education, and prevention which can preserve the lives of children- the future of our world.
Addiction Is Preventable
The development of addiction in adolescence is preventable. If addiction has already impacted an adolescent in your life, preventing adult addiction is also possible. Treatment and early intervention will give your child the tools they need to live a happy and successful life.
Stonewater Adolescent Recovery Center offers long term residential treatment programs to adolescent and teen boy's seeking recovery from opioid addiction or other substance use issues. Providing an academic platform in addition to clinical care, our programs create a foundation for living while cleansing life in mind, body, and spirit. Call us today for information: 1-662-598-4214