What is the THP Project Purple Initiative?

By
Stonewater Recovery
·
2 minute read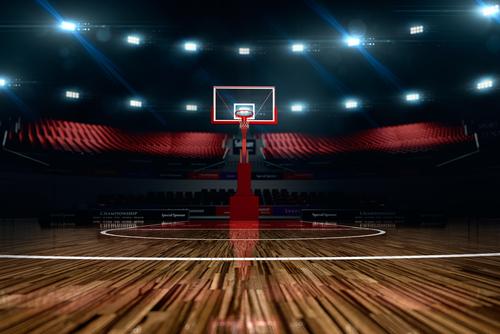 Chris Herren is a basketball player who played ball in college and then professionally for several teams in the NBA such as the Denver Nuggets and the Boston Celtics. Before he even played collegiately or professionally, he was already making a name for himself as one of the top basketball players of all time to date within his high school; acknowledged as one of the best basketball players in the country due to his phenomenal statistics. The tragedy in his success was drugs. Herren failed a drug test to confirm his cocaine and marijuana use before he ever set foot on the court of his chosen university, Boston College.
Instead of having lasting statistics on the court during his basketball tenure, his statistics with drug use trumped the talent that he displayed while playing basketball. He failed 75 drug tests during his college career, racked up 20 felonies by 2004 while playing in the NBA, and was considered dead for 60 seconds by paramedics when he drove his car into a utility pole while overdosing on heroin in 2007 after he retired.
On August 1, 2008, Chris Herren proved to have his biggest layup to date by getting sober after receiving extensive treatment. He began to carry the message of what the life of an addiction honestly looks like for someone who once had it all. In 2011, he formed The Herren Project (THP) which helped bring more awareness to substance abuse and provide guidance on how to live a sober life. One afternoon, he spoke to a high school about the dangers of addiction. After he was finished speaking, one of the high students wearing a purple shirt thanked him in front of the student body for validating the message that she and some of her other classmates, also wearing purple shirts, were trying to relay about the perils of substance abuse. She explained how she and the others in purple took a yearly pledge to not use drugs or alcohol.
Chris Herron was so inspired by the students' bold stance that he wanted to continue to communicate the message of addiction to adolescents across the United States. He launched the Project Purple Initiative to change the stigma of addiction by promoting better decision making for high schoolers and their families where drugs and alcohol were concerned. Herron continues to make a difference by advocating his message of recovery.
From fouling in addiction to a slam dunk into sobriety, Chris Herron has continued to use his past experiences in his own life to show others how to do the same in theirs. His story motivates families to not give up on hope where modern day miracles in recovery can happen.
If your teenager has developed an addiction to drugs or alcohol, Stonewater Adolescent Recovery Center understands the commitment your son requires in getting help. Our unique treatment was started by our family to aid other families in lifelong recovery lived.
Call our family today to get help for yours: 662-598-4214