What Kind of Experiential Therapy Program Could Work for Your Teen?

By
Stonewater Recovery
·
2 minute read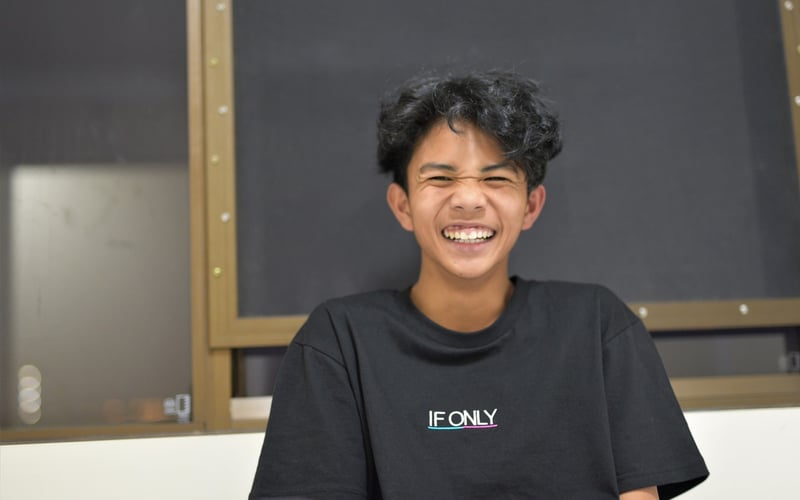 There are many aspects of therapy that can aid a teen boy suffering from substance use disorder. It's easy to get lost in all the possible treatments as you try to balance what can help your son versus what can't. For those whose child would better learn teenage self-care through action and experience rather than instruction, experiential therapy programs for teens might be your best choice. Stonewater Adolescent Recovery Center offers experiential therapy programs that can get your son treatment through a teen rehabilitation center in a way they may be more receptive to. Read more into our website to learn the different programs we can offer to improve your child's life today. If you have a question about our teen rehabilitation center or wish to speak to a Stonewater team member about our experiential therapy programs, call us at 662.373.2828.
What Is Experiential Therapy?
Experiential therapy works through experiences, as the name suggests. Unlike talk therapy or other forms of teenage health counseling, these treatment methods use physical activity to confront otherwise subconscious feelings, attitudes, and beliefs in a safe and controlled manner. These therapy programs are proven to be about 80% more effective in treating substance use disorders. They're unconventional, but that can work in your favor. Your teen likely has an image in his head when he imagines "traditional therapy." This fantasy of a stuffy doctor in a musty office can wall him off to treatment before he even gets it. Through an experiential therapy program for teens, you can challenge their image of recovery while getting them the help they need.
Encouraging Teen Health and Wellness
Teenage health counseling looks different when you go through experiential therapy at the Stonewater Adolescent Recovery Center. Our team is skilled in leading residents on adventure therapy. Through this treatment, they'll get the chance to practice teen health and wellness through conflicts they'll be happy to tackle. This treatment will also look like excursions through lakes, woods, and hills in the area around Stonewater. The physical activity will challenge your son to strategize and cope in new ways. And this kind of therapy will also bring the natural high that comes with regular exercise.
Teenage Health Counseling in the Field
There are other ways to promote teen health and wellness for those who don't wish to climb a mountain. Stonewater's art therapy program is an excellent choice for residents that struggle to connect with themselves or the people around them. Through art, they can address emotions in a way that feels safe and positive. They can find an outlet for teenage self-care that may even bring unexpected insights. But teenage self-care involves more than art and self-expression. For those facing substance use disorder, detoxing off their substance of choice can be a major challenge. Art therapy activates parts of the brain that can help cope with rehabilitation while focusing on something other than their cravings.
Contact Stonewater Adolescent Recovery Center Today
When choosing a teen rehabilitation center, you want to know that your child will be cared for. At Stonewater Adolescent Recovery Center, we aim to create a safe environment where your son can recover and get their feet back on the ground. That can be through substance use treatment or dual-diagnosis work. It might involve treatments such as:
Experiential therapy
Cognitive-behavioral therapy (CBT)
Dialectical behavior therapy (DBT)
Family therapy
Group therapy
Our team will cultivate a treatment plan based on the needs of your child. The goal may not be to keep him comfortable and happy the whole way through. But we can guarantee that your son will be safe, he will be cared for, and he will get sober. If that's what you're looking for in your teen rehab, contact Stonewater Adolescent Recovery Center today at 662.373.2828.