What Parkland Teaches Us About Kids' Mental Health

By
Stonewater Recovery
·
2 minute read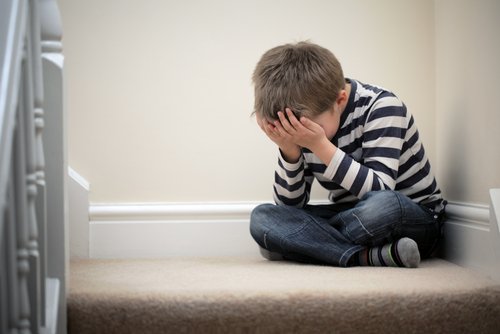 Parents around the country have been facing one of their worst, inconceivable nightmares: their child in a school shooting. Tragically, for some parents, the nightmare has turned for the worst as the precious life of their beloved child has been lost. Parents are living with a fear they've never had to have before: that sending a child to school, a routine meant to help a child build a life, could take their child's life away. Parents are also faced with a new challenge: children who are coping with the trauma of living in an age of school shootings, let alone surviving one.
On February 14th of 2018, the tragedy of school shooting struck the seemingly innocuous South Florida suburb of Parkland. Seventeen total staff and students lost their lives after a former student walked onto campus and opened fire in the freshman building. Immediately, there was concern for the mental health of students, both in attendance at school and around the country. PTSD, post traumatic stress disorder, can take weeks to be demonstrated through symptoms. Even children who do not directly witness the shooting or survive it can develop symptoms of PTSD. Research has found that an over exposure to related content on the news and on social media can also inspire symptoms of PTSD.
Children and teens are remarkably resilient, however, they are still human. Not only are they human, they are young, vulnerable humans who are still psychologically and physically developing. Meaning, they are still emotionally developing. Such traumatic experiences can put a significant strain on a young person's mental health which was evidenced by the increase of mental health crises in South Florida following the Parkland incident.
Sun-Sentinel
, a newspaper of Florida reported that two weeks after the shooting, 195 children across Florida were taken for psychiatric observation under the state's Baker Act. The number is the highest single daily total in nearly five years, according to data. The day after the Parkland shooting, there were at least 177 Baker Acts of children statewide. The Baker Act is a resource for the state to place people who are a risk to themselves and/or others in a lockdown psychiatric situation for up to 72 hours. A judge can sentence for longer treatment, depending on the circumstance.
This example from Florida shows that the mental health of children is fragile and needs to be closely monitored, especially after specifically traumatizing events. Children, adolescents, and teenagers, are more impulsive during this stage of their development, making them prone to experimenting with drugs or alcohol. Substance abuse can quickly turn to addiction as children try to cope with significant emotional pain.
If your adolescent or teenage boy is struggling with addiction, Stonewater Adolescent Recovery Center offers long term residential treatment programs with academic support. Founded by family, we've created a place for healing, transformation, and growth, in the countryside of Mississippi. Call us today for information: 662-598-4214