What We Can Learn from Demi Lovato's Relapse

By
Stonewater Recovery
·
2 minute read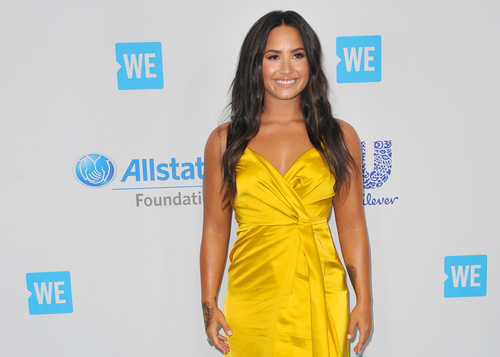 Millions of people have problems with drugs and alcohol and because celebrities are in the limelight unfortunately so are their addictions. Demi Lovato is one of the latest celebrities to have their substance abuse splashed all over the tabloids for the whole world to view. Lovato who has a history of using drugs and alcohol to cope with the pressures of her stardom, was allegedly found by paramedics overdosing on drugs.
On June 24th, 2018, a dispatcher responded to a 911 call that stated a 25-year-old woman was unresponsive and needed assistance. Turns out that first responders were on the scene to revive Demi Lovato with Naloxone, a medication that is used to reverse the effects of a narcotic overdose. Although the details of the Demi Lovato's most recent hospitalization have not been fully disclosed by Demi herself, there has been no secret of her past abuse with self-harm, food, drugs, and alcohol and highly publicized mental health issues.
The young star began pageants at the age of 2-3 and then became a regular on the show,
Barney and Friends
. From there her acting career continued to progress and she became a Disney Channel Star that eventually turned her into a popstar. Her success has been well-documented along with the low points of her addiction.
She found sobriety in 2011 and had maintained it until she relapsed a few months after her sixth year of abstinence. She wrote a song to articulate her feelings that surrounded her relapse titled, Sober. Her lyrics tell of her sorrow and the reality of substance abuse.
And I'm sorry for the fans I lost. Who watched me fall again. I wanna be a role model. But I'm only human. The single had a release date in June of 2018 and she relapsed only a month later from her recent overdose.
What we can learn about Demi Lovato's recent relapse is that anyone who is suffering from substance abuse is only human and needs help to get through the wreckage of the past, present, and future. Addiction from drugs and alcohol is a progressive disease that usually only gets worse as time goes on. Most importantly, no one is spared to the insidiousness that addiction brings to those who cannot escape the effects that cause a substance abuse disorder. No matter how much money, prestige, or talent one may possess, addiction can develop in anybody who has an allergy of the body and an obsession of the mind where drugs and alcohol are concerned.
While most of us are able to go to rehab and 12-Step meeting anonymously to seek treatment, Demi Lovato has had to struggled with her demons in front of the entire world. As Demi Lovato continues to recover from her latest mishap, the recovery world is out here rooting for her recovery so that she can get well soon while she gets Sober again.
If your teenager has developed an addiction to drugs or alcohol, Stonewater Adolescent Recovery Center understands the commitment your son requires in getting help. Our unique treatment was started by our family to aid other families in lifelong recovery lived.
Call our family today to get help for yours:
662-598-4214