Why Choose a Remote Intensive Outpatient Program?

By
Stonewater Recovery
·
2 minute read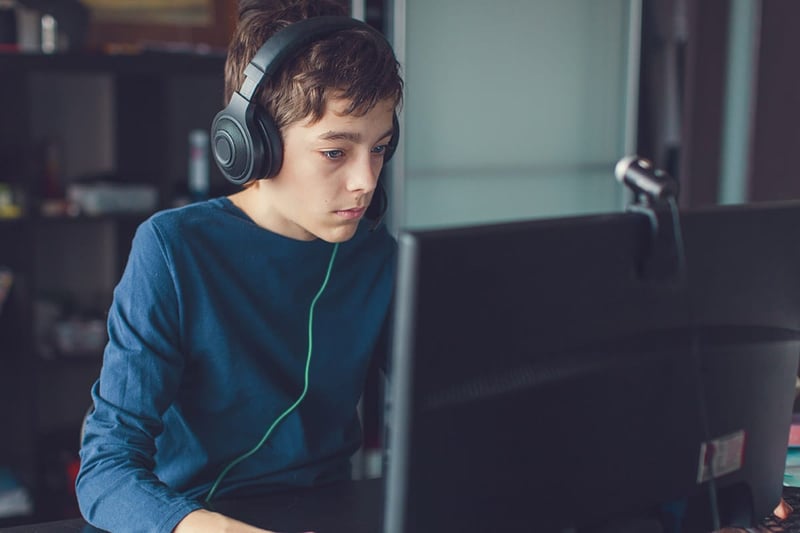 If the idea of going into a treatment facility to receive care for a substance use or mental health disorder is still uncomfortable following the COVID-19 pandemic, there are flexible options available. For years, intensive outpatient programs, or IOPs, have offered a flexible way to receive treatment that works around your schedule without having to enter a residential facility for round-the-clock care. Now, IOPs are available virtually. Stonewater Adolescent Recovery Center doesn't currently offer teen virtual IOP options. However, we do provide a range of residential treatment programs. Contact Stonewater Adolescent Recovery today at 662.373.2828 to learn more about our services.
What Is a Remote IOP?
A remote IOP is an intensive outpatient program that occurs entirely online. This option provides flexibility for teens actively seeking treatment but aren't able or comfortable attending treatment in person. Teens receive the same level of personalized care in virtual treatment as they would in person. The only difference in a virtual option is that they offer more flexibility because it can be done from anywhere, at any time. Being able to schedule around school, work, and family commitments gives you the consistency you need to establish healthy routines and pave the way for a successful recovery journey. The remote IOP option is just like any other treatment program. Treatment centers are able to fully customize an IOP and tailor it to each teen's needs. A remote IOP is also just as safe and secure as any of our programs as we follow all HIPAA regulations. A remote IOP can also provide extra help with detox and withdrawal from substance use and offer a flexible way to transition following residential treatment. This extra layer of treatment from the comfort of familiar surroundings can benefit many teens and help them better manage potential triggers that could lead to a relapse.
Benefits Of a Remote IOP
There are many benefits of a remote IOP, especially for teens.
Comfort
For those concerned with being exposed to health risks, getting treatment for a substance use or mental health disorder virtually eliminates any anxiety around this. Plus, you are choosing where to get your treatment in a comforting and familiar place.
Flexibility
Being able to fit in treatment around a busy school schedule or other responsibilities can mean the difference between getting treatment or not. For most teens, flexibility in their treatment is a must. Whether they don't have the option of leaving home to go to a residential treatment program or in-person IOP, or they are not comfortable doing so, a virtual program gives them more options.
Customization
Make your treatment work for you and your needs around your schedule. A fully customizable IOP, the remote option gives you the most flexibility and room for personalization to get the treatment when you need it and when you want it. No one's treatment and recovery journey look the same.
Consistency
Keeping and maintaining a routine is key to a successful recovery. An IOP that is remote puts the responsibility on teens to be accountable for making their appointments regularly, on time, and fully participating in the treatment they choose. This consistency ensures that a teen's recovery is not interrupted or put at risk.
Cost
Because a virtual IOP is available online, it tends to be less expensive than traditional in-person treatment options. This can be a great benefit for those seeking help but who don't have insurance or the financial resources to pay for more expensive programs.
Stonewater Has Treatment Options for You
Getting the support needed for teens is one of the most important decisions you'll make. There are a variety of treatment options available to choose from at our residential program. Whatever treatment you choose, the goal is to be able to help those who need support, even from a distance. To learn more about the options available at Stonewater Adolescent Recovery Center, call our caring and compassionate team at 662.373.2828 today.