Why Sober Friends make the Difference in Recovery

By
Stonewater Recovery
·
2 minute read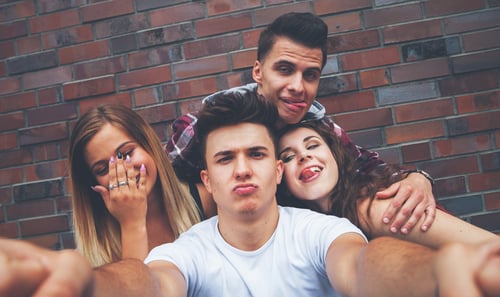 Once you get into recovery and start seeing all the changes that you will need to make to sustain your sobriety, you may feel overwhelmed. With anything, you must practice new things to get more acclimated to want to keep moving forward. Since suggestions make up the basis of a plan of recovery, you can follow what other people who have stayed sober have done. This can help to make your recovery much easier by not making the same mistakes they have made in the past.
One of the changes that is suggested is to leave behind the friends who will not support your recovery. Anyone who would offer you a drink or a drug without regard to your wishes to stay abstinent or someone who does not have your best interest at heart in sobriety should be eliminated from your friend's list. Now that you have stopped using drugs and alcohol which is what bonded you in the first place, most likely you will not have anything else in common until they hopefully get sober as well. Finding like-minded friends that want you to succeed in your sobriety can make an enormous difference in your recovery.
Encountering friends who are doing the same things in recovery that you are and who have similar beliefs to what you have, can connect you like nothing else has before. Rooting for each other one day at a time is second to none when you are both put one foot in front of the other on the unknown path in recovery. With someone to hold you up during the good and bad times, your journey will become much richer with each breath you take in sobriety.
You probably isolated from the people who cared about you because you assumed that they would tell you the truth about your addiction and ask you to stop using and drinking. Companionship is an important aspect in life and really important to maintain sobriety. Your friends can help you to be optimistic in your recovery by helping you change the thinking that often leads people to relapse. Without having this kind of positive direction, you could let your addictive thinking get the best of you which can point you towards a bottle or a needle instead of towards your recovery tools.
Sober friends are great attribute to a plan of recovery. Without having recovery friends, you may not laugh enough or have the right coattails to ride. When you are looking for companionship to accentuate your sobriety in the right manner, the best advice to follow is to stick with the winners in recovery.
If you or an adolescent you know needs to get help for drug or alcohol abuse, Stonewater Adolescent Recovery Center can give you the guidance that you deserve. Establishing a strong network of family and community can reinforce practices for living substance free.
Call us today to start living in your recovery: 662-598-4214