Why You Should Have a Recovery Playbook during Football Season

By
Stonewater Recovery
·
2 minute read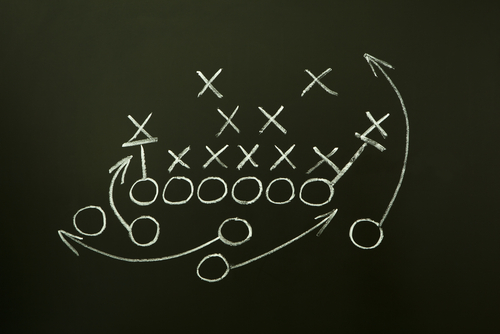 Each year fans get ready for football when the Fall begins. Whether you are watching Friday Night Lights or the NFL on a Sunday afternoon, football season is known for tailgating and football watching parties that supply copious amounts of alcohol. Even for teens, Friday nights after a football game is a time when teenagers come together with a keg to celebrate their victory or mourn the loss of the team. The only problem with these events is that if you have a problem with alcohol, you will have to sit out for the drinking game.
Although beer and football are synonymous with one another, they do not have to be. Being in recovery gives you an opportunity to change up things to fit your needs in your sobriety. Like each team has their own playbooks to try and win the game, you can have a playbook for your recovery to find the success you have been searching for.
Have a team meeting first
Before you attend a party or watch the game, get to a meeting. This way you can hear the reasons why you are staying sober and stick to the solution. Navigating your way through triggers starts with understanding why you drink in the first place and figuring out the tools you need to stay sober.
Consult your roster
Compile a list of people including your sponsor who you know you can call and will answer if you start feeling uncomfortable or experience cravings associated with watching the sport. Talking out what is happening with someone who understands can help you to make better decisions regarding your substance abuse.
Practice the drill
Before you can get good at anything you must practice what you are trying to accomplish which is also means your sobriety too. You have to learn hand and eye coordination to catch the ball or to throw it accurately to a receiver. In recovery, you have an opportunity to make that catch by focusing on staying sober one day at a time.
Play offense and defense
No one likes to drop the football, but it certainly happens. Pick up that football again and attempt to get back on track. Being sober is about progress rather than perfection, so do what it takes to have a hard-hitting defense against that first drink.
Winning the game may be the goal of playing football. In order to win, however, there are many other variables that must take place to gain yards in your sobriety. Use the sobriety playing field to your advantage and your efforts will no doubt result in a touchdown.
Stonewater Adolescent Recovery Center employs a well-trained medical staff that is qualified to manage the stages of withdrawal for our adolescent clients. We offer on-site detoxification to help keep our clients as comfortable as possible.
Call us today to start living your recovery: 662-598-4214