Will it Be Hard to Stay Sober over The Holidays with My Friends Who Still Use?

By
Stonewater Recovery
·
2 minute read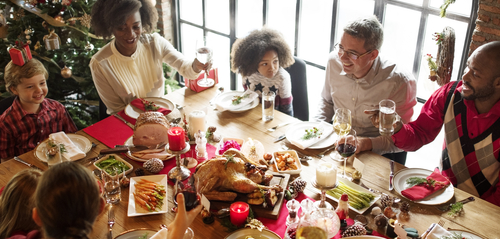 The holidays are coming up and you might feel uneasy about staying sober during your break from school. With more time to socially spend with your friends without the structure of a school setting, you may wonder how it is that you will stay sober with all the distractions and peer pressure that could take place. You will have to make a list of things to do in your recovery and check it twice.
Hang with the right crowd
Your friends could be people that you have known your whole life, but if they are drinking and using, most likely you will be too. Maybe not right at first although eventually if you continue to be around friends who seem to be having an awesome time being high, you may cave to the temptations that are everywhere around you. Pick friends that are sober to hang with because you will have a better chance at maintaining your sobriety.
Plan sober events
There is no need for you to have to go to parties and activities where others are drinking and using. Be the host or hostess with the mostess and get together people who will come to the sober events that you plan. Ask your parents if you can host a movie night in your living room for a few select friends to watch movies that will get you into the holiday spirit or have a white elephant present exchange so that everyone receives a funny gift. There are some really fun ideas to get your friends together without drugs and alcohol present. Your parents would be probably thrilled to have a sober event at your house rather than having to worry about you out there running amuck.
Go to marathon meetings
Many 12-Step programs offer around the clock meetings to keep those who are feeling weak in their recovery a chance to help each other to stay sober. This time of year can make many members feel regret and sorrow for loved ones who are no longer around making them want to drink and use instead of feeling their feelings. Take advantage of the meetings being offered to you, so that you can be in the solution rather than in your addiction.
The holidays can be a slippery slope for many people who struggle with addiction. Using your recovery tools can help you into the New Year that represents prosperity and turning over a new leaf.
If you or an adolescent you know needs to get help for drug or alcohol abuse, Stonewater Adolescent Recovery Center can give you the guidance that you deserve. Establishing a strong network of family and community can reinforce practices for living substance free.
Call us today to start living in your recovery: 662-598-4214