Will the FDA Ruling on E-Cigarette Flavors Even Make a Difference?

By
Stonewater Recovery
·
2 minute read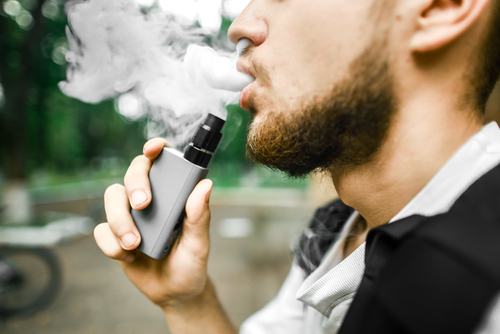 The Food and Drug Administration (FDA) made a ruling recently on the way that e-cigarette flavors will be sold going forward. In the past, underage vapors could pretty much get their hands-on flavored e-juice as easy as getting regular candy which the manufacturers of e-cigarettes, including JUUL, marketed as such. With 3.6 million high school and middle schoolers consuming e-cigarettes, according to the latest statistics from the National Youth Tobacco Survey, there needed to be some adjustments made to how e-juice is being sold online and over-the-counter.
Results from the survey proved the point that the lawsuits against JUUL and other e-cigarette manufacturers were trying to make. High schoolers showed a 75 percent increase with vaping while middle schoolers saw a 48 percent rise compared to last year alone. The reason being is because e-juice was being directly marketed to underage vapors through the sleek design of the device, the fun and youthful packaging of the e-juice, and specifically with the pubescent flavors directed at adolescents.
The good news is that the FDA has become involved with the regulation of the flavored e-juice. While there is no complete ban on flavored e-juice, there will be more of an effort to keep underage vapors from getting the flavored e-juice. Traditional tobacco e-juice flavors such as menthol and mint will continue to be on the shelves of convenience stores in pods, bottles, and cigalike, but the juvenile flavors will have their own area. The flavored e-juice can be sold in stores such as head shops that require an age limit upon entry or have a section that adolescents do not have access to buy the merchandise from. Websites will be able to sell their products online as long as they have a suitable age verification process in place.
These regulations will not go into effect for a while, possibly not until 2021, although if manufacturers get caught selling the flavored e-juice in underage restricted locations, their products will get pulled until the FDA authorizes them for sell. This move by the FDA is an attempt to stop manufacturers such as JUUL, MarkTen, Vuse, Blu, and Logic to stop selling the e-juice to minors and to come up with a 60-day plan to do so. During this time, JUUL has removed the e-juice in question off the shelves of stores, stopped promoting the flavors through their marketing, and made their Instagram and Facebook pages inactive even though they still continue to have over 80,000 followers intact.
Small steps have been taken to make changes to help adolescents to stop getting addicted to nicotine and there will be more to come. We may just have to wait until 2022 to see the complete conversion that parents, and adolescent advocates wish to see.
If you or an adolescent you know needs to get help for drug or alcohol abuse, Stonewater Adolescent Recovery Center can give you the guidance that you deserve. Establishing a strong network of family and community can reinforce practices for living substance free.
Call us today to start living in your recovery: 662-598-4214