4 Ways to Help Your Child Adjust to Family/Social Gatherings After Treatment

By
Stonewater Recovery
·
2 minute read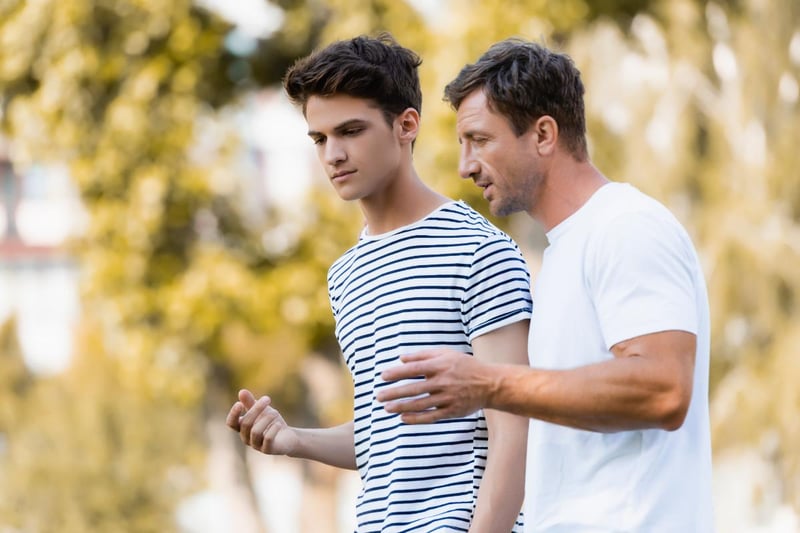 Family and friends can ask a lot of questions when they know that your adolescent loved one has struggled with addiction, gone to treatment, and come back home. Recovery is not something to be ashamed of but something everyone should take great pride in. Unfortunately, early interactions in the first few months of recovery can be uncomfortable and bring up triggers for shame or embarrassment. Having support and strategies to help them through this challenging time can help ensure long-term sobriety.

At Stonewater Adolescent Recovery Center, we provide addiction and mental health treatment for teen boys. Our substance abuse treatment program can provide the support your teen needs to get sober and adjust to life after addiction. To learn more about the services we provide, please contact Stonewater Adolescent Recovery Center today at 662.373.2828.
Helping Your Child Adjust After Treatment
As a parent, you want to support and assist your child throughout their growth and recovery. However, once your teen finishes treatment, they have a new and challenging period to overcome. There are several steps each parent can take to help their child adjust.
Remind Them How Far They Have Come
Going through long-term residential treatment is no small feat. It takes courage and endurance to confront the many underlying issues which can come up. Your adolescent has gone to great lengths to progress in their lives and leave mind-altering substances behind. Remind them that these triggering situations are going to get easier over time. Point out how they might have handled this situation just a few months ago. Remember to emphasize that you have their back and are there to support, no matter what.
Talk About the Difficulties That Everyone May Face at the Event
Before going to the event, have a family conversation about the difficulties which might be coming up for everyone involved. Addiction
is
a family disease that takes a toll on each member of the family. Going to social events can be awkward for each member, not just your loved one in recovery. Give everyone a chance to address their concerns, insecurities, and fears. If some family members express a severe concern, together, come up with an exit strategy to leave early. Decide on a time limit for how much time you are willing to stay at this social engagement. Let everyone know it's
okay
to have a good time and enjoy themselves as well.
Encourage Your Loved One to Rely on the Tools They Gained in Treatment
Making an adjustment back to big social gatherings with friends and family members where there might be drugs and alcohol is challenging. It's okay for your loved one in recovery to feel uncomfortable or struggle with the adjustment. Encourage your teen to rely on the tools they have developed in recovery, like calling a sponsor, speaking with recovery peers, or taking time for a walk by themselves.
Develop a Plan for Self-Care Before and/or After the Get-Together
Spending quality time together in a way that is healthiest for the family is important to break the tension of getting through a triggering event. Ask the family what they would like to do to be together before, or come back together after, getting through the occasion. You'll be putting family first and reminding them that the family bond comes first when supporting a loved one in recovery. More importantly, you'll be reminding the loved one in recovery that they are part of the family.
Seek Support at Stonewater Adolescent Recovery Center
Before your teen can face the challenges of family gatherings after addiction treatment, he must find an adolescent tre atment center that can address his needs. Stonewater Adolescent Recovery Center offers residential treatment programs to adolescent males struggling with substance abuse. Our innovative programs utilize the best in adolescent treatment methods, such as:
Cognitive-behavioral therapy (CBT)
Dialectical behavior therapy (DBT)
Fly fishing therapy
Adventure therapy
In addition, we strive to create a new life of recovery for the whole family. For information about the treatment options available, please call 662.373.2828 today.