Understanding Cigna Treatment Coverage for Adolescents: 5 FAQs

By
Elizabeth Fikes
·
4 minute read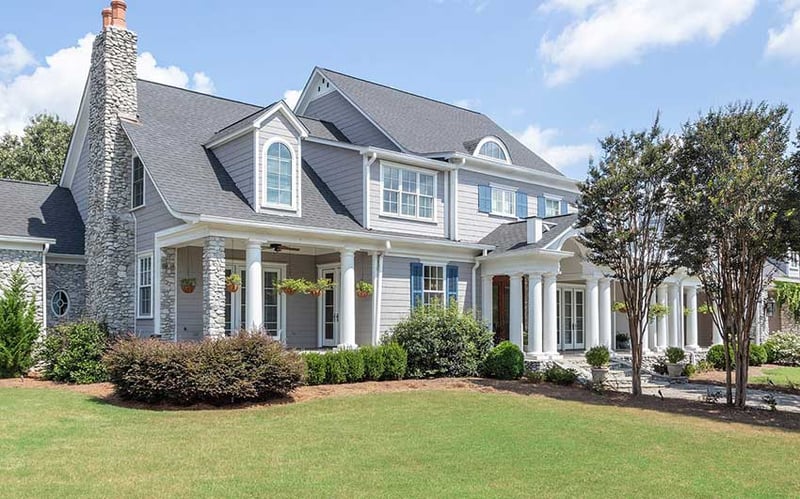 If you thought raising a child was difficult, wait until you are raising a young adult.. Defined by intense physical, emotional and mental changes as they begin to walk the line between adulthood and childhood. During this transformative time, many young adults may find themselves developing mental health issues or experimenting with drugs and alcohol - or both. Should you find yourself in a situation where your child is dealing with one or both of these obstacles, you may require the help of professionals. Understanding the insurance side of treatment can help make this transition much easier for all involved and ensure that the process is navigated smoothly resulting in the best possible outcome.
1. What Mental Health Services Does Cigna Cover for Adolescents?
Being one of the largest insurance companies in the country, Cigna has a whole range of mental health services for adolescents, ensuring they receive the necessary support. These services generally include therapy sessions, medication management, psychiatric evaluations, and in-patient treatment when required.
Therapy sessions:
Therapeutic interventions such as 1-on-1 counseling sessions, family therapy, and group therapy are all modalities which are covered by Cigna. While each type of therapy has their specific role, all are aimed at working through emotional changes, behavioral issues, and mental health disorders that young adults may be experiencing.
Medication management:
In some situations, medication prescribed by a licensed professional may be necessary and can be part of an effective treatment plan for mental health conditions and self-medicating substance abuse. Under Cigna's coverage, the medication itself and the visits with the prescribing doctor are covered so that every client is able to get the most appropriate support and care.
Psychiatric evaluations:
If a psychiatric evaluation, conducted by a professional, is needed for assessing/diagnosing potential mental health conditions, this would also be covered under your Cigna policy. Depending on the severity of the situation with your child, an evaluation of this type may be necessary and can provide valuable information in their mental well-being which will come in handy when developing and executing their treatment plan.
In-Patient Treatment:
In the event that your child needs in-patient treatment for substance abuse or mental health needs, Cigna provides coverage for these services when medically necessary. In-patient treatment is a valuable resource for anyone struggling with a severe drug addiction and/or mental health issue - especially if detox is going to be needed.
.
2. Are There Any Limitations Or Restrictions On Treatment Coverage?
Despite having wide ranging coverage for a variety of treatment options, there may be limitations or restrictions depending on your specific policy. With most of the services previously mentioned, pre-authorizations may be required which is when you may find out if a particular service is restricted or limited. Reading through your policy and having a solid foundation of what is offered and what is not will help keep any surprises to a minimum. Three things to be on the lookout for are provider networks, pre-authorization requirements, and coverage limits.
Provider Networks:
Most insurance companies work with a network of preferred providers and seeking services from this network will maximize coverage and reduce excess expenditures. Cigna is no different. You can find their list of providers here. If you do decide to work with a provider outside of Cigna's network, be aware that you may be liable for a larger bill when services are complete.
Pre-authorization requirements:
As mentioned above, some treatments, such as hospitalization or certain medications, may require pre-authorization. This means you have to get approval from Cigna before utilizing those services. You can usually ask the intake staff at the providers office about any pre-authorization requirements but a safe rule of thumb is to simply check with your insurance provider beforehand.
Coverage limits:
Depending on the specific treatment service requested, your Cigna policy may have limitations or restrictions as to the number of therapy sessions they'll cover or the amount of days they'll cover for in-patient treatment. Talking with your Cigna rep and reading through the particulars of your policy will let you know if there are restrictions in place and help to manage expectations.
3. How Do I Find Mental Health Providers That Accept Cigna Insurance?
Cigna provides an online directory where you can search for in-network providers in your area. The entire process is pretty simple and straightforward. All it takes is entering your geographical information into Cigna's provider network portal and choosing which service you are looking for, i.e. therapist, psychiatrist, in-patient treatment, etc. Cigna will then provide you a list of preferred providers offering those services that are near to where you live. That's it!
Keep in mind it is important to confirm your chosen provider's network status and availability before scheduling an appointment. To do this, just contact the provider's office directly or you can reach out to Cigna's customer service reps.
4. How Can Parents Support Their Adolescent's Mental Health Using Cigna Coverage?
Our children turn to us for mental and emotional support. This is especially true during trying or difficult times. Seeking to support your child will actively contribute to their well-being and let them know they aren't alone. Here are some ways to show your support:
Open communication:
Talking with your child in an open and honest manner can be a powerful experience whereby you acknowledge their situation, allow them the respect to speak honestly about their emotions and concerns, and actively listen without judgment..
Research providers:
Depending on the situation, researching providers together with your child can be a collaborative exercise where they feel some control over their situation and you show you care and want to help. Taking time to read reviews and do adequate research also shows you want the best for them and are invested alongside them in their recovery.
Attend therapy sessions together:
If your child is open to the idea and the situation is appropriate, attend therapy sessions with them. Nothing shows commitment to their well-being like showing up and being actively involved. This may also occur naturally if the therapist feels like family sessions would be helpful to the overall treatment process. If your kid is opposed to you attending sessions with them, that's okay too! Don't push. Just the act of being willing can mean a lot.
Education and awareness:
Reading this blog means you're already halfway there! Educating yourself on topics of young adult mental health issues, warning signs of substance abuse, and gathering a basic understanding of treatment and therapy will allow you to be informed and empathize with your loved ones situation.
5. How Can I Contact Cigna For Further Information or Assistance?
For any additional questions or concerns regarding Cigna's treatment coverage, there are several ways to get in touch:
Customer service:
Call the customer service number provided on your insurance card. A representative will be able to help out with any questions.
Online resources:
The Cigna website is a fountain of information and provides details on everything from your policy and coverage options to frequently asked questions. There is also an on-page chat feature where you can instantly connect with a representative if you can't find what you're looking for and need immediate assistance.