Adolescent Rehab Centers in Dallas, TX vs. Mississippi

By
Stonewater Recovery
·
3 minute read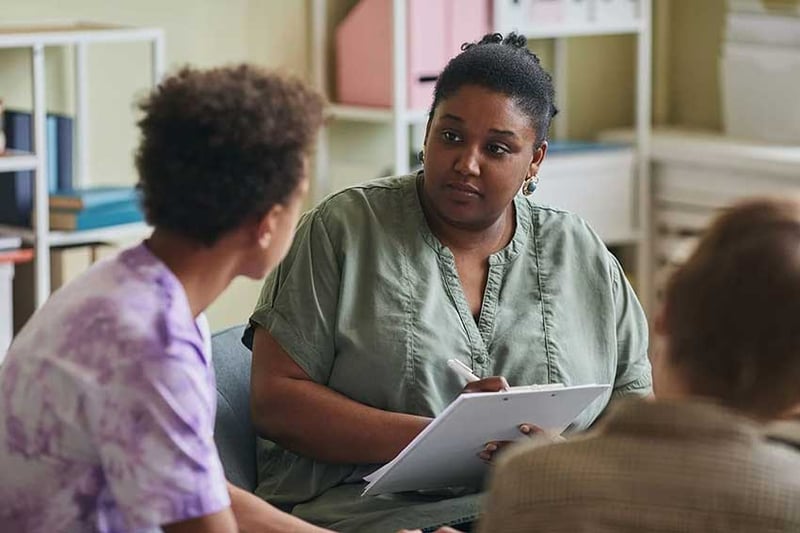 Your teen shouldn't have to struggle with their substance use or mental health conditions. As their caregiver, you shouldn't struggle to find them an adolescent drug treatment outside of Dallas, Texas. Lean on experts who have been through the process to help guide you on your journey to finding the right fit for your son or loved one. Stonewater Adolescent Recovery Center is one of the premier adolescent rehab centers in rural Mississippi dedicated to treating adolescent boys. Find out more about what adolescent rehab centers in Mississippi can offer your teenage son by giving the Stonewater team a call today at 662.373.2828. Take the first step, and we'll help be your guide through the rest of the journey.
Rehab for Boys Outside of Dallas, Texas
Many rehab centers for teen boys outside of Dallas, Texas, like Stonewater Adolescent Recovery Center, offer a variety of therapeutic modalities. Look for a treatment center that can give your son the therapy options that will best serve him. Stonewater Adolescent Recovery Center offers the following therapies:
Cognitive behavioral therapy (CBT)
Dialectical behavior therapy (DBT)
Experiential therapy
Family recovery support therapy
Adventure and nature therapy
Art therapy
Music therapy
Equine therapy
Pet therapy
Yoga therapy
Fly fishing therapy
All of these therapies are evidence-based and have been proven to be successful in treating adolescents with addiction. It would be best if you also looked for a treatment center with a strong aftercare program. Aftercare is essential for maintaining sobriety after treatment. Stonewater offers an intensive outpatient program (IOP) and a sober living program. Our IOP meets three nights per week for three hours per session. Our sober living program is a six-month program that provides structure and support for young men as they transition back to home life.
Adolescent Rehab Centers near Dallas, Texas Vs. in Mississippi
While the rehab options offered from state to state may not differ much, the distance may make the most significant difference in a successful treatment and recovery experience. Every rehab center has the common goal of helping those they treat to find the path to recovery. So it's not fair or accurate to compare a rehab facility strictly on its location. But if you are based in the Dallas, Texas area and are considering treatment for your adolescent son, consider a few factors. You can explore the state of Texas Health and Human Services Commission youth substance use programs 1 as a first step. These programs offer prevention and care for adolescents with substance use disorder. However, these programs' help may be limited depending on your son or loved one's level of addiction. Receiving treatment close to home can be overwhelming. Your son may fear judgment from peers, worry that the familiar environment will cause him to relapse, or feel that they need distance to heal truly. Triggers are made more evident and abundant when receiving treatment closer to home. The distance can provide a much-needed buffer between the environment that led to addiction or mental health issues and an environment where your son can heal without this distraction.
Finding an Adolescent Rehab Center Outside of Dallas, TX
Searching for adolescent rehab centers outside of Dallas, TX could be worth the exploration. Being in an unfamiliar environment can be the catalyst to force your son to focus solely on his recovery and build relationships with peers going through the same experience and professionals who have been in their shoes. At home, it can be too easy to rely on the help of others, specifically friends and family. Having your son be on their own will make him more responsible for his choices. Adolescent rehab for teen boys can help treat:
Alcohol use
Heroin use
Cocaine use
Dextromethorphan (DXM) use
MDMA use
Depression
Anxiety
Attention-deficit/hyperactivity disorder (ADHD)
Bipolar disorder
Trauma
An adolescent rehab can help your son if he struggles with substance use or mental health issues. The staff at an adolescent rehab will be able to help him work through his problems and develop healthy coping mechanisms. They will also be able to provide him with the support he needs to stay sober and avoid relapse. If you are concerned that your son may be struggling with addiction or mental health issues, don't hesitate to seek help. Adolescent rehab can be life-changing and provide your son with the tools he needs to build a healthy and happy future.
Contact Stonewater to Learn More About Adolescent Rehab Outside of Dallas
Stonewater Adolescent Recovery Center offers a variety of treatment options specifically designed for teenage boys to help get your son's life back on track without the distractions of the environment that led to their addiction. Our founders have firsthand experience dealing with teen boys' addiction and mental health issues. It's why they founded Stonewater—to help others navigate treatment and recovery. Give our compassionate and caring treatment team in Mississippi a call today at 662.373.2828 to learn more about receiving treatment away from home in a facility and treatment plan designed for their needs. 1.

Texas Health and Human Services – Youth Substance Use Treatment Services