How Alternatives to Dallas, TX Adolescent Treatment Centers Can Help

By
Stonewater Recovery
·
2 minute read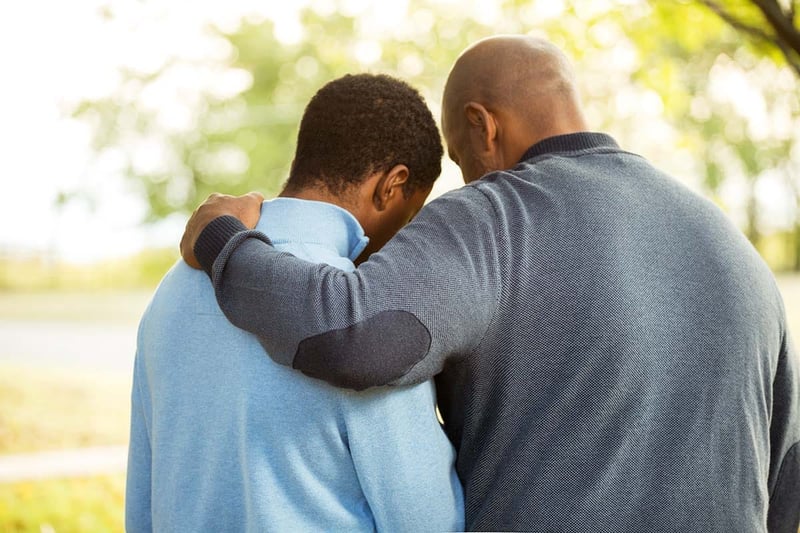 If finding treatment for your teenage son in the Dallas, Texas, area has become a challenge, then an adolescent treatment center in Mississippi could be a better option than an adolescent treatment center in Dallas, TX. Not everyone thrives in receiving treatment close to home. Some even find it to be a distraction. Finding a home away from home while getting expert treatment from those who have been through the experience themselves will do your son a world of good. Contact Stonewater Adolescent Recovery Center today at 662.373.2828 to learn more about treatment options outside of Dallas, Texas.
Finding Alternatives to Treatment in the Dallas, Texas Community
Getting your teen help with a substance use disorder, mental health disorder, or dual diagnosis can be stressful for the entire family. Knowing that you can send your teen somewhere to receive top-notch treatment in the right environment can be a huge relief and help ease the burden your family may be feeling. The state of Texas Health and Human Services Commission can help direct you to local in-state options through their outreach, screening, assessment, and referral (OSAR) programs 1 which can be a great starting point as you look at options and are unsure where to begin. For rehab options outside of Dallas, Texas, the team at Stonewater Adolescent Recovery Center is happy to answer questions about what treatment looks like in rural Mississippi. Finding a customized treatment and recovery facility close to home and designed specifically for your teen son might be challenging or overwhelming as a parent or caregiver. You want your son to get the best care possible, so finding a program that utilizes the latest scientific research and proven techniques to increase recovery success is essential. If you are having trouble finding an adolescent treatment center in Dallas, TX, that fits your son's recovery goals, consider reaching out to Stonewater Adolescent Recovery Center about our treatment center in Mississippi.
Drug Rehab Center Outside of Dallas, Texas
Not every treatment facility is suitable for every person. Doing your research and seeking the guidance of professionals who can advise on what to look for in a facility and their programs, as well as help you weigh the options, is the smart way to go. Seeking treatment outside of familiar territory can have several benefits.
If addiction has your teenager acting out, putting distance between yourself and your teen as they receive treatment may give them a leg up in focusing on their treatment and recovery.
Geographically, removing your teen from the environment that may have led to their addiction can ensure that the potential triggers associated with that environment are not a factor that can lead to relapse.
Being in the right environment for the person receiving the treatment is paramount. A campus that offers both substance use disorder treatment and mental health treatment, as well as experiential therapies and private schooling, can give your teen the greatest chance at successfully recovering from addiction.
Find out more about the benefits of a drug rehab center outside of Dallas, Texas, for your teen by contacting the Stonewater Adolescent Recovery Center in Mississippi. As part of our dedicated rehab campus in rural Mississippi, we can offer:
Residential treatment
Intensive outpatient program (IOP)
Cognitive behavioral therapy (CBT)
Dialectical behavior therapy (DBT)
Individual therapy
Group therapy
Family therapy
Experiential therapies
Aftercare
Contact our admissions team today to learn how we can help your teen heal from addiction. Expanding your son's options for treatment could be very beneficial. Learn more about adolescent treatment centers outside of Dallas. TX.
Contact Stonewater Adolescent Recovery Center for More Information on Adolescent Treatment in Mississippi
At Stonewater Adolescent Recovery Center, our vision revolves around supporting young men in their treatment and recovery from substance use and mental health disorders. We aim to help our residents live healthy lifestyles and positively impact others. Our treatment center is easily located at 38 County Road 362 in Oxford, Mississippi. Our founders understand what you are going through because they have been there themselves. It's why they have designed a unique treatment facility that provides an individualized recovery program in a safe and secure environment with proven success. The Stonewater team is ready to answer any questions you have about seeking treatment outside of Dallas. Give us a call today at 662.373.2828 to learn more. 1.

Texas Health and Human Services – Outreach, Screening, Assessment & Referral (OSAR)