Seeking Alternatives to Adolescent Rehab Centers in New York

By
Stonewater Recovery
·
2 minute read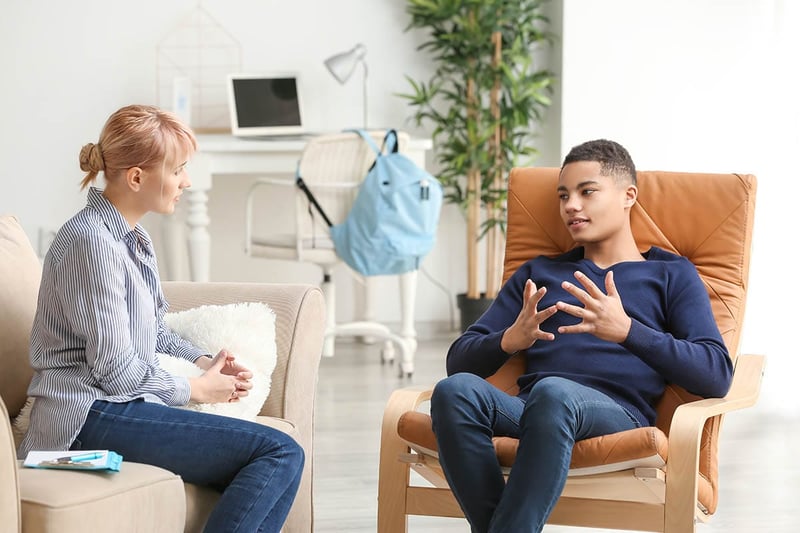 When considering addiction treatment for your teen, consider an adolescent rehab center in Mississippi. Not all teen treatment centers can offer a combination of services and a healing environment conducive to successful adolescent recovery. As a parent or loved one of a teenage boy, you want to make sure that they have the best chance of achieving sobriety in the long term. Plus, being able to continue their education while they receive treatment is something you need to take into consideration. Suppose your teen has a co-occurring mental illness. In that case, the adolescent rehab center you choose should be able to treat both the addiction and mental illness alongside each other with dual diagnosis treatment. Stonewater Adolescent Recovery Center can answer any questions you have about seeking an adolescent rehab center outside of New York.
Adolescent Rehab Center Options Outside of New York
In New York, 112,000 or about eight percent of 12- to 17-year-olds reported using drugs in 2021. 1 When you recognize that your teen needs help with a substance use disorder or dual diagnosis, it's time to seek professional treatment. Your next challenge may be determining where to send your teen for treatment. If you want to explore adolescent addiction treatment options outside of New York, consider what Stonewater Adolescent Recovery offers in rural Mississippi. The distance can be good for parents and teens, especially if your teenager has been acting out due to their addiction. Experimentation and exploration in teenagers are normal to a point. But, when experimental drug use turns to addiction and behavior becomes volatile, getting the right treatment is imperative. With a detox and treatment program designed specifically to help teens, Stonewater is able to address teen substance abuse in a safe and structured environment with a holistic approach to treatment. Following medical detox, teens can participate in various programs like pet therapy, art therapy, nature therapy, and other outdoor adventures. To stay on top of their education, Stonewater also offers a private school program, so teens can keep up with their schooling while receiving treatment.
Seeking Adolescent Rehab Center Away from Home
There are many benefits to seeking treatment for substance abuse and a co-occurring mental illness further away from home. Sometimes removing your teen from being near the environment that fostered their addiction is most effective in keeping them clear of potential triggers and a greater risk of relapse. Environment matters as well. At Stonewater, teens receive treatment as part of a campus that offers substance use disorder treatment, mental health treatment, private schooling, experiential therapies, and a nature-filled campus to heal in. If you are searching for an adolescent addiction treatment center outside of New York, you can find all this and more at Stonewater Adolescent Recovery in Mississippi. When your teen receives effective substance use treatment through a holistic treatment program, they have a greater chance of avoiding relapse and staying on their road to recovery. The combination of effective treatments can include:
Medically supervised detox
Cognitive-behavioral therapy (CBT)
Dialectical behavior therapy (DBT)
Individual therapy
Residential treatment
Intensive outpatient program (IOP)
Group therapy
Family therapy
Experiential therapies
Aftercare
Stonewater Adolescent Recovery Offers Adolescent Rehab in Mississippi
Stonewater Adolescent Recovery offers a substance use disorder and dual-diagnosis treatment program specifically designed for adolescent boys. Each teen receives an individualized treatment plan to meet their needs. Not to mention, we offer everything from supervised withdrawal management to a full residential treatment program. Your teen will experience evidence-based and experiential therapies on a beautiful rural Mississippi campus with a custom-built residential lodge. Stonewater's founders understand what addiction and recovery look like, having experienced both firsthand. Our individualized recovery program provides a private, safe, secure, and successful treatment option for your teen. Give the Stonewater team a call at 662.373.2828 to learn more about treatment options for your teen in Mississippi. 1. National Center for Drug Abuse Statistic – Drug Use Among Youth: Facts & Statistics