Signs Your Child May Need an Individualized Education Program

By
Stonewater Recovery
·
2 minute read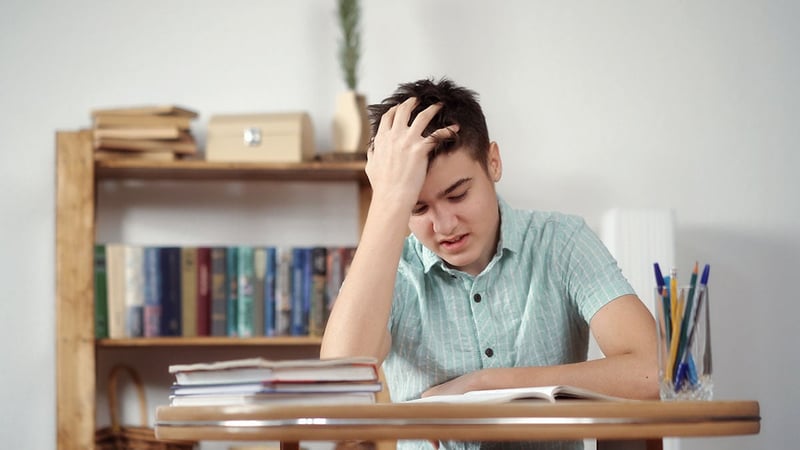 Stonewater Adolescent Recovery Center
can offer your teen educational assistance through our Nationally Accredited Boy's Private School program. You and your family become a part of our
family recovery support therapy program
when your teen enrolls in our
boys' substance use treatment center
. We offer a series of online-based classes provided by a third-party virtual platform to coordinate coursework from your teen's school. In addition, a qualified teacher supervises and supplements each course.
Through this academic platform, our residents can move at their own pace through a unique curriculum designed to meet their objectives. Our on-staff teacher and tutors can help with coursework assigned from each curriculum for each student. Furthermore, we balance our academic schedule with therapeutic sessions to create the best environment for simultaneous academic advancement and substance abuse recovery.
Our family program offers remote therapy sessions to you and other family members. In addition, this treatment helps you understand how your adolescent's substance use impacts your family. You'll learn how to navigate the treatment process and create an ideal support system during and after treatment. To learn more about our services, please contact Stonewater Adolescent Recovery Center today at 662.373.2828.
What Is an Individualized Education Program?
An IEP or individualized education plan is a specialized document that specifies the personalized learning needs and goals for a child with a learning challenge. The law requires this paperwork when the child attends a K-12 grade public school. The Individuals with Disabilities Education Act (IDEA) requires an IEP for every child receiving special education services.
Parents can work with teachers to develop an IEP to help children excel. The IEP describes the team's goals for a child during the school year and any additional support necessary to help achieve them. At Stonewater, our Nationally Accredited Boy's Private School program can help support your son's IEP while they are in
dual diagnosis treatment
and recovery.
Recognizing Signs Your Teen May Need an IEP
If your child struggles with their education, you may be wondering what you can do to help them get back on track. If you have been exploring different options for struggling learners, an IEP could help them. But how do you know if an IEP is the right option for your child? Five factors are used to evaluate a child's learning challenges and determine if an IEP will benefit them.
Behavior problems

Limited English-speaking ability

Visual impairment

Hearing or communication impairment

A need for assistive technology or services
If you have any questions about whether your child needs an IEP, we recommend speaking to an educational or medical professional.
Who Needs an IEP?
Kids struggling in school may qualify for support services, allowing them to receive specialized support, for reasons such as:
Learning challenges

Attention deficit hyperactivity disorder (ADHD)

Emotional disorders

Cognitive challenges

Autism

Hearing impairment

Visual impairment

Speech or language impairment

Developmental delay

Physical disabilities
If your child has difficulty learning and functioning and experts have identified them as a special needs student, he is the perfect candidate for an IEP.
Contact Stonewater Adolescent Recovery Center Today
We provide separate treatment programs that we have specifically designed for teenage boys at our residential treatment center. They'll have the opportunity to attend a variety of therapy programs that can address their unique needs. Their treatment program may include:
At Stonewater Adolescent Recovery Center, we strive to help each teen who walks through our doors to overcome substance use. We provide individualized treatment to adolescent boys who have struggled with substance use in the past. In addition, we provide educational assistance and exemplary support for their family members. To learn more about our educational options and family recovery support therapy program's benefits, contact our team at 662.373.2828.