Teen Drug Use Explained: When is Rehab for Teens Necessary?

By
Stonewater Recovery
·
3 minute read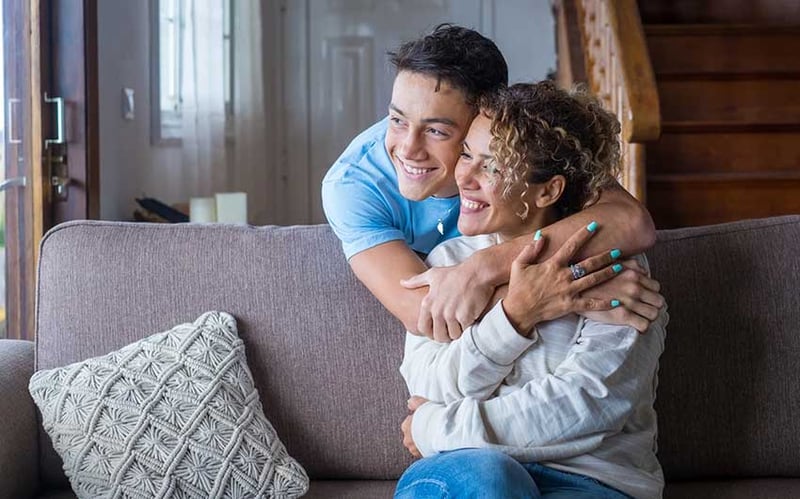 For parents of teens in crisis, "rehab" can sound like a dirty word. Surely a thirty-, sixty-, or ninety-day stint in treatment must be reserved for only the most chronic alcoholics and addicts, many believe. However, the reality is that residential treatment is a transformational, life-changing experience for those lucky enough to receive it — and for their families. Moreover, far more adolescents truly need residential treatment than ever receive it. According to the most recent National Survey on Drug Use and Health, two million adolescents "needed" substance use treatment in 2021, but only 82,000 of them — or 0.3% — received it. Doesn't your child and your family deserve the care they need? When is rehab for teens really necessary?
Teen Drug Use: The Facts
Since 1975, the National Institute on Drug Abuse has been tracking teen consumption of — and attitudes towards — drugs and alcohol in the "Monitoring the Future" study. This annual study is completed by approximately 50,000 high school students via confidential, anonymous tablets. While the use of many substances such as crack and methamphetamine have declined since the survey began, the statistics from the 2022 survey are still striking.
According to the Monitoring the Future study:
Roughly one third of high school seniors reported illicit drug use in the last year — three times the amount of high school freshmen.

More than 50 % of high school seniors reported alcohol use in the last year.

Use of non-prescribed Adderall among 8th graders doubled between 2020 and 2022.

14% of high school seniors reported using marijuana daily for a month or more.

The proportion of high school seniors using synthetic marijuana "significantly increased."

The percentage of high school students vaping marijuana more than doubled since 2017.

Nicotine vaping is now one of the leading types of substance abuse among teens.
During the COVID pandemic and the associated shutdowns, substance use among teens dropped across the board. However, by 2022 most substances had returned to pre-pandemic levels — or higher — with indications that the trends may continue to climb as we exit the pandemic.
Teen Drug Use: The Mental Health Connection
At the same time, indicators of teen mental health plummeted during the pandemic as students nationwide lost the connection, structure, and fulfillment of daily school and extracurricular activities. In late 2021, the Association of American Pediatrics, American Academy of Child and Adolescent Psychiatry, and the Children's Hospital Association declared a "national emergency" in child, adolescent, and teen mental health in response to shocking new trends. For example, the CDC found that ER visits for teen mental health emergencies rose 31% between March and October 2020. In particular, the number of suspected suicide attempts among teen girls rose more than 50%.
The first line of defense for children — their schools — are ill-equipped to fight this growing problem. According to the National Center for Education Statistics, 70% of public schools have reported an increase in students seeking mental health services since the pandemic. Sadly, in the same survey, 88% of respondents did not strongly agree that they could provide mental health services to all those in need.
Desperate for relief and unable to find help, many students turn to alcohol or drug use as a means of self-medicating. The 2021 National Survey on Drug Use and Health found, for example, that Americans age 12 to 17 who'd had a major depressive episode in the last year were more likely to engage in substance use "than their counterparts who did not have an MDE in the past year." In particular, 27.7 % of the adolescents with depression were drug users compared to just 10.7% of the "normal" group.
The Solution for Teen Drug Use
Dual diagnosis teen and adolescent treatment is the most effective and most comprehensive way to address teen mental health and any associated substance use. In residential treatment, adolescents have the opportunity to heal their emotional wounds with a focus and efficacy that no school or weekly therapist appointment can provide. Each resident receives a custom treatment plan including a mix of therapies to help them heal and grow: from DBT (dialectical behavior therapy) to help with suicidal ideation and emotions, to group therapy for depression and loneliness.
At the same time, it's not necessary to press pause on schooling in order to pursue treatment. At Stonewater Adolescent Recovery Center, for example, we have a fully-accredited school on site, allowing all residents to continue their schooling while beginning to heal. In addition, activities like our Stonewater Regatta, cooking competitions, or Stonewater Startup program can help residents discover their own unique gifts and passion, allowing them to return to "normal" life with more purpose and joy for living than they've ever had.
Could your teen or adolescent benefit from the care and focus of a residential treatment setting? Send us a chat or contact our team to learn more about the experience and whether it could help your family get your child back, better.