UMR/United Insurance Coverage for Adolescent Treatment: What You Need to Know

By
Elizabeth Fikes
·
3 minute read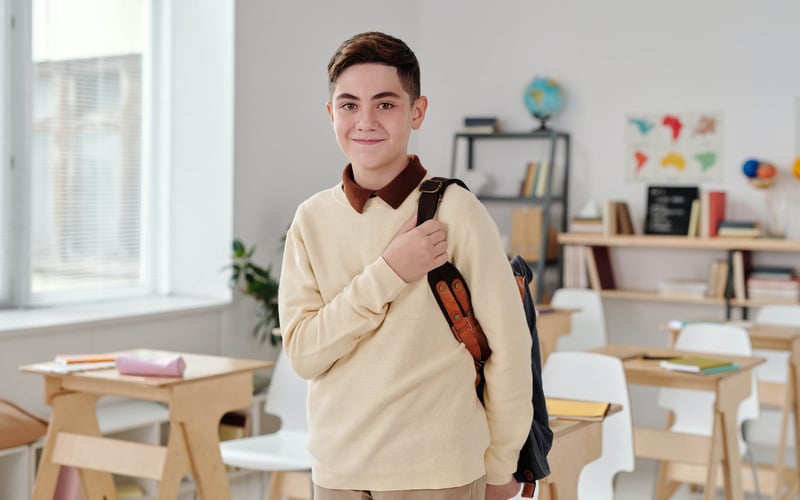 Parenting your children through their adolescent years isn't always a walk in the park, especially if they're grappling with behavioral issues. Sometimes these challenges can escalate to the point of needing professional help. In fact, the Office of Population Affairs estimates that 49% of teens have struggled with mental health and/or substance abuse at some point in their lives. Here's the good news: United Insurance/UMR is here to help when it comes to coverage for adolescent treatment. In this blog we'll get down to the nitty gritty of your insurance policy's support for adolescent treatment and where to find the right kind of treatment without breaking the bank.
Coverage Overview
As a well-established insurance provider, UMR/United Insurance offers various healthcare coverage options, including mental and behavioral health services. Providing coverage for adolescent treatment services can be a lifeline for parents with teenage children that are struggling with anxiety, depression, addiction, and other behavioral health concerns.
When considering UMR/United Insurance coverage for adolescent treatment, here are a few points to keep in mind:
In-Network vs. Out-of-Network Providers: Typically in-network treatment providers will be offered better coverage. UMR/United has cultivated a nationwide pool of vetted, trusted treatment programs that they work with to provide their policyholders adolescent treatment services. Selecting a treatment facility, therapist, or psychiatrist from this list of resources will allow you to maximize your benefits. Out-of-network providers are just as qualified as in-network providers, however there may be an inflated cost of treatment due to being out-of-network.
Co-Payments and Deductibles: As with most insurance plans, there will likely be a deductible which must be met in order for treatment coverage to start. Along with that, you may be responsible for co-payments on services such as doctor visits, pharmacy costs, etc. Reviewing your policy will help you gain a better understanding of any out-of-pocket costs you may be responsible for.
Medical Necessity: UMR/United Insurance provides coverage for services based on what they deem to be medical necessity. If your adolescent is struggling with alcohol abuse and needs medical detox, that would typically be considered medically necessary as alcohol withdrawal can be fatal if not managed correctly. Detox for weed may not get the same type of coverage as historically weed withdrawal does not manifest in physically dangerous ways. Ask the admissions department of your chosen facility about experiences working with UMR/United Insurance and what kind of coverage they believe will be given based on your situation. This can eliminate surprise bills and provide transparency during the admissions and treatment process.
Prior Authorization: Sometimes prior authorization is required by the treatment program from UMR/United Insurance before coverage can begin. It is best practice to inquire about any authorization requirements from the insurance company before starting treatment.
Finding Adolescent Treatment Covered by UMR/United Insurance
Here are some steps to guide you in your search:
Consult UMR/United Insurance's Online Resources: UMR/United Insurance has a webpage for finding in-network providers. This directory allows you to locate health professionals and treatment programs that accept your policy.
Contact the Insurance Company: As a UMR/United Insurance policyholder, don't hesitate to call the company directly. There are plenty of representatives standing by that can provide you with a list of all providers that are in-network and in your area as well as answer any questions you may have.
Seek Recommendations: Consultation with your teen's school counselor, doctor or therapist can be a great way to learn about trusted treatment providers. Talking with friends and family who have been in similar situations can also reveal tried and true facilities and create a network of support during this time.
Research Treatment Facilities: Once you've compiled a list of potential adolescent treatment programs, look into them! Use the web, call their contact #'s and read reviews. Asking lots of questions and doing research ensures that the program you are looking at is the right program for your loved one. Finding a good match is crucial to long-term success.
Verify Coverage: Before starting treatment, double-check with the treatment facility or therapist to confirm that they accept UMR/United Insurance and are in-network. This will help avoid unexpected out-of-pocket expenses.
Having UMR/United Insurance when you need it can be a lifesaver. With a wide range of treatment providers, policyholders can make sure their loved ones get the help they need without the stress of huge financial obligations. If you are looking for an adolescent treatment provider that is in-network with UMR/United Insurance, call Stonewater Adolescent Recovery Center today. Stonewater's staff can answer any questions you may have from insurance coverage to if they'd be a good fit for your son or daughter. You're not in this alone. We can help.