5 Things To Keep in Mind for Teens Who Have Learning Challenges

By
Stonewater Recovery
·
2 minute read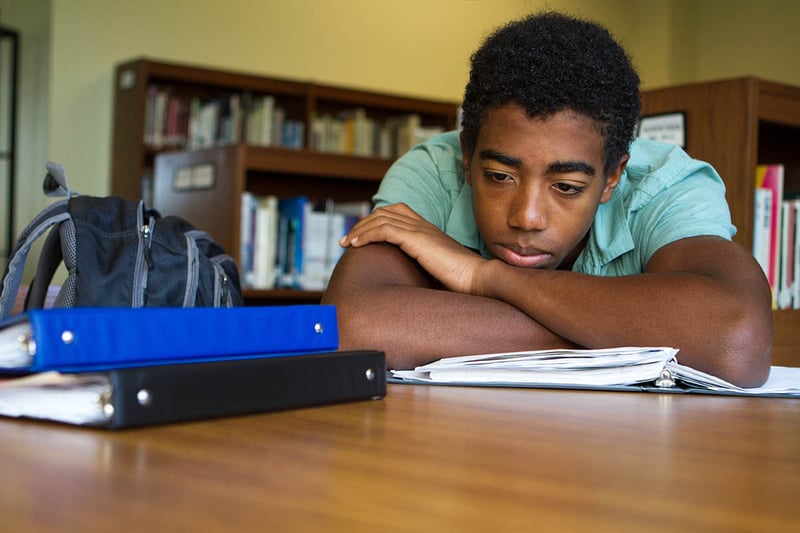 At Stonewater Adolescent Recovery Center, we recognize that teens face all kinds of challenges, especially when dealing with addiction and recovery. As part of our programs, our caring and professional staff will support you and your teen throughout the entire treatment and recovery process. This support can even include education assistance as your teen continues their education during treatment. Our family recovery support program provides remote therapy sessions to you and other family members. It also helps you understand how your adolescent's substance use impacts you and your family. In addition, you'll learn how to navigate the treatment process. With our help, you can create an ideal support system during and after adolescent treatment, especially if your teen has learning challenges. To learn how to support your teen, please contact Stonewater Adolescent Recovery Center today at 662.373.2828.
Teens with Learning Challenges Are Unique
Researchers have found that children and adolescents with learning challenges often battle mental health and behavioral problems. This challenge is because learning difficulties often result in low self-esteem, which is a root cause of depression, substance abuse, and other mental health issues. There are several characteristics that may define teens with learning challenges, like:
Teens with learning challenges have average or higher IQ.
Teens with learning challenges process certain types of information differently than others do.
Often teens worry about themselves, not their learning challenge.
Peers frequently bully teens with learning challenges.
Teens with learning challenges need differentiated instruction.
Unfortunately, not every doctor, caregiver, educator, or family member can recognize a child or teen's learning challenge. Unfortunately, that means many teens fail to get the support they need to succeed. As part of the Nationally Accredited Private School program at Stonewater, our on-staff teacher and tutors are available to help each student with any challenges they have with their coursework. We balance the academic schedule with therapeutic sessions to create an optimal environment for simultaneous clinical treatment and academic advancement.
Stonewater Can Support Teens With Learning Challenges
Teens with learning challenges will thrive with the right support system of sensitive and compassionate advocates. There are a number of ways teachers, caregivers, and families can support your teen.
Focus on Strengths
Every teen has something they're good at, whether it's art, writing, sports, or being a good friend to others. Help teens recognize and appreciate their strengths so that they will build self-confidence and self-esteem.
Create Routines and Structure
Children and teens with learning challenges often experience severe disorganization. They need ways to structure both time and space. Create clear routines and schedules for what needs to be done at what time. You can also set up easy-to-use storage and workspaces to promote clarity and organization.
Empower Them to Make Choices about Their Learning
Because they find learning difficult, teens with learning challenges may have difficulty making decisions about what they want to do. You can put the power in their hands. Try to encourage them to do things they love and make them feel empowered, such as cooking, building something, or making their own movie.
Seek Expert Guidance
Most importantly, reach out to professionals for help. We provide help and information to support teens in doing what they love and becoming their best selves. Contact Stonewater Adolescent Recovery Center for more information about how you can support your teen.
Contact Stonewater Adolescent Recovery Center to Find Out More
At Stonewater, your loved one can continue their education while in recovery in our Nationally Accredited Private School program. Our residents can either remain enrolled in their current school to maintain course work virtually or enroll in a nationally accredited online program to stay in school and earn credits while attending our residential treatment program. We offer a Nationally Accredited Private School setting that integrates your child's level-appropriate academic education with recovery skills and motivational reinforcement. We also provide an understanding staff trained in ADHD, substance use, teen dual diagnosis treatment, and co-occurring disorders to help your child more seamlessly transition to school and social life when leaving Stonewater. They'll attend a variety of therapeutic programs designed to address their unique needs. Their treatment may include: Find out more about all we offer at Stonewater Adolescent Recovery Center by calling us at 662.373.2828.