The Truth About Teen Suicide: 5 Key Facts that Could Save a Life

By
Elizabeth Fikes
·
2 minute read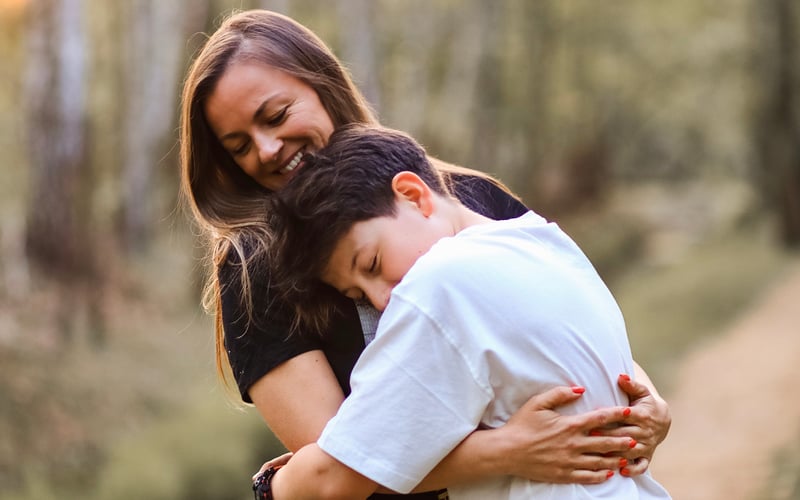 Many teens deal with mental and emotional challenges. Their bodies are changing and producing hormones that cause unknown feelings. They can also struggle trying to figure out how they fit in the world and where they belong. That can cause a lot of angst.
For some teens, it leads to thoughts of suicide that can be scary for both the teen and their parents. Some sadly carry out their thoughts and leave a hole in their family and their world. They didn't get the help they need.
If you are thinking about ending your life, know there are options and help available. It can get better.
Here are some key facts that could help save a teen's life before suicide:
Teen Suicide: The Facts
According to the National Alliance on Mental Illness, about 11% of young adults between 18 and 25 years old reported they had serious thoughts about suicide. Another 1% to 2% made a suicide attempt in the past year.
For high school students, the figures are even higher, where 20% reported serious thoughts about suicide and 9% made an attempt.
So, if you are having suicidal thoughts know that many others had similar feelings and got the help they needed.
Teen Suicide: The Trend
The number of teens who are dying by suicide is increasing, which should be alarming to every America. Between 2007 and 2018, the number of suicides of people between 10 years old and 24 years old grew by 60 percent, according to USA Today.
In 2017, there were 10.7 suicides per 100,000 young adults, according to the report.
Researchers have also found an increase in the number of teen suicides during the start of the COVID-19 pandemic when many teens were isolated and fearful about catching the virus.
Teen Suicide: Who Is Most At Risk?
Suicidal thoughts can happen to any teen regardless of their background and where they live. There are some risk factors that can increase the likelihood of these feelings, according to the Mayo Clinic.
Some risk factors include suffering from a mental health condition such as depression, a substance use disorder or being part of the LGBTQ community. Other risk factors include the loss of a close friend, a history of abuse and access to firearms.
Teen Suicide Warning Signs
For parents and relatives, there are some warning signs to watch for that a teen in their life might be contemplating suicide, according to Northwestern Medicine. They include changes in eating and sleeping behaviors, alcohol or drug use, withdrawal from friends, sadness or crying spells and talking in person or on social media about self-harm.
Teen Suicide Prevention
If a parent suspects their teen might be suicidal, they can let their child know they are there to listen about any and all feelings they are experiencing. Parents can also speak with mental health professionals or doctors about the next best steps to address the concerns.
There is also 988 suicide and crisis lifeline that works like 911. Anyone suffering from suicidal thoughts can contact the 988 via a call or text and talk to a person about their feelings.
Parents and teens can also contact our staff at Stonewater to talk about their suicidal thoughts and treatment options so they can get the help they need.