Am I Too Young to Be Addicted? – A Look at Adolescent Substance Use Disorder

By
Stonewater Recovery
·
2 minute read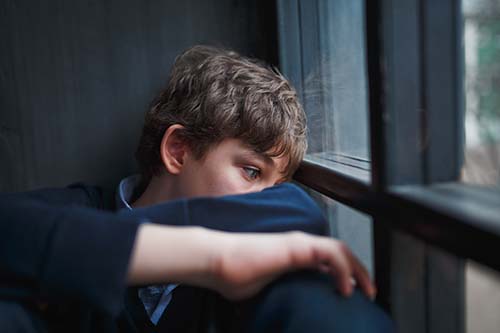 Recently, Stonewater Adolescent Recovery Center partnered with Green Hill Recovery to discuss adolescent substance use. This condition is a growing problem in the United States and beyond. However, because this subject isn't often discussed, many teens think that they're too young to develop an addiction. Fortunately, we can provide an in-depth look at this condition and the treatment options available. For more information about the treatment options available at Stonewater Adolescent Recovery, contact our team today at 662.373.2828.
Can Teens Struggle with Addiction?
When we worked with Green Hill Recovery, our experts agreed that teens are equally susceptible to addiction as adults. In fact, the Substance Abuse and Mental Health Services Administration estimates that nearly a million teens in the United States struggle with addiction. It's critical to recognize the signs of addiction in yourself or a loved one, as doing so can ensure that you get the treatment you need. The signs of addiction include:
Using drugs or alcohol for longer periods or in larger amounts than you intended
Wanting to quit using drugs or alcohol or cut down on your use but being unable to do so
Spending significant amounts of time obtaining, using, or recuperating from drug or alcohol use
Experiencing urges or cravings to use drugs or alcohol
Being unable to complete your responsibilities at school, work, or home due to your drug or alcohol use
Continuing to use drugs or alcohol even as it causes issues in your relationships
Losing interest in recreational and social activities due to your drug or alcohol use
Continuing to use drugs and alcohol even if it puts you or someone you love in danger
Using drugs or alcohol though its use causes or worsens physical or mental health conditions
Developing a tolerance, meaning that you need more drugs or alcohol to get the same effect
Experiencing withdrawal symptoms when you don't use drugs or alcohol
If you or a teen you know is experiencing several of these symptoms, reach out to a treatment center today.
Importance of Seeking Addiction Treatment
As a teen, your substance use can cause you to feel alone, ashamed, or helpless. It can also be difficult to find a way to rebuild your life and have a happier future free of drugs or alcohol. Fortunately, with the right treatment options, there is a way to build that future. For many teens, this treatment involves evidence-based treatment programs that specialize in treating addiction in teens. Residential treatment programs can help you stabilize your life and recover from your addiction. You'll also have the opportunity to build a network of other teens who are in recovery. At Stonewater Adolescent Recovery Center, we specialize in addressing drug or alcohol addiction in teens. We understand the challenges that teens struggle with during recovery from addiction. We also believe that it is critical for families to seek out programs that provide a holistic look at addiction. In other words, we help you determine why you began using drugs or alcohol in the beginning. To that end, we offer a range of treatment options, including:
Contact Stonewater Adolescent Recovery Center Today
Our experts enjoyed collaborating with Green Hill Recovery to discuss this exciting topic. To read the original post, click this helpful link. If you're looking for addiction treatment for yourself or someone you love, contact Stonewater Adolescent Recovery Center today at 662.373.2828.